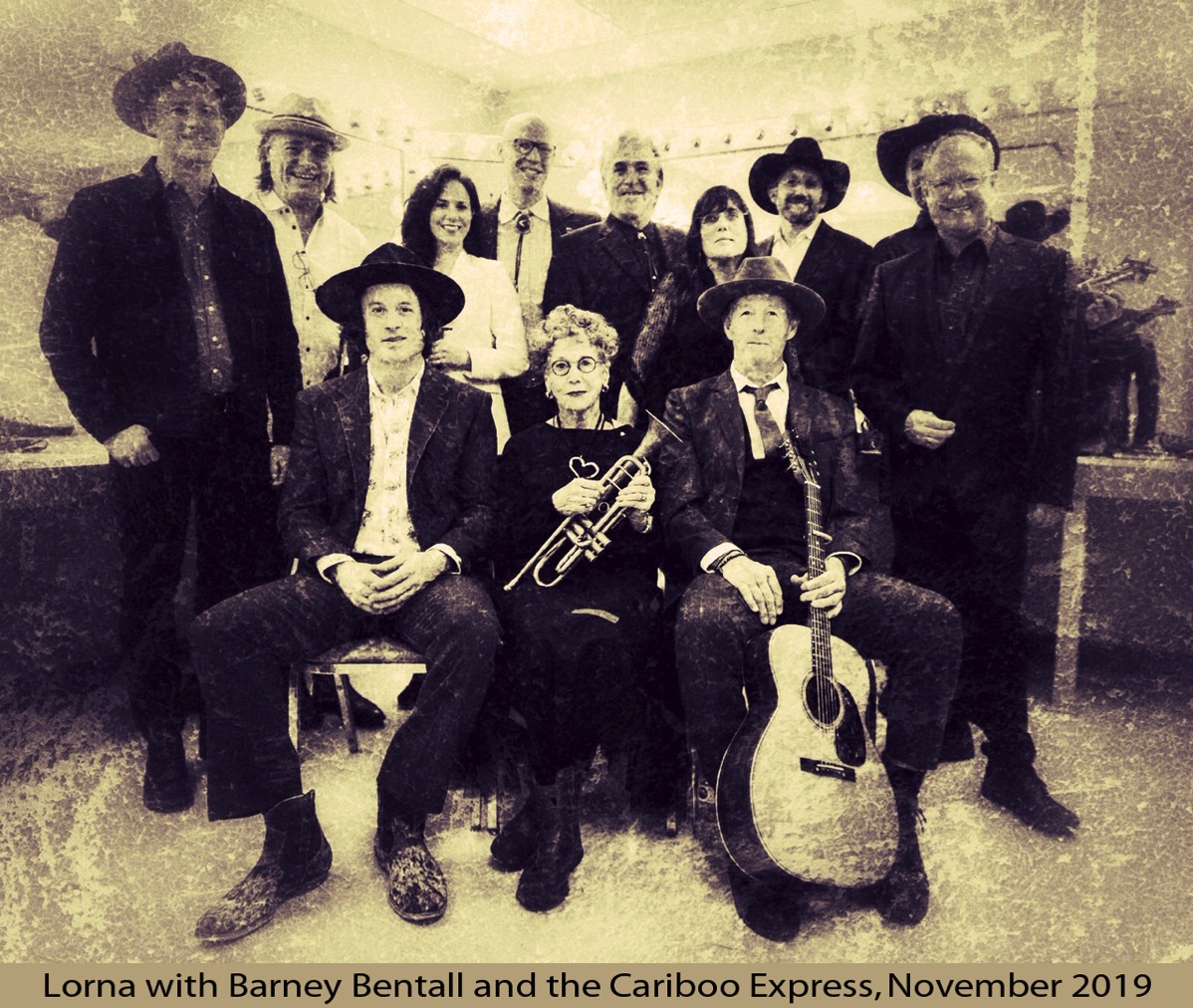 DANIEL'S TRUMPET
She didn't realize what she was doing, just being a smart ass maybe, but before the gig (all week since the invitation she was rolling "gig' on her tongue like a hard, unfamiliar candy risen to the top of someone else's candy bag) they were all posing for a photograph, an official one to be used in a magazine, not the New Yorker but a local rag that had a column on what's happening around town, and she the only poet in the group, the rest musicians, she said I want to hold Daniel's trumpet and he grinned and passed it to her, and she cradled it as you might a cat, but someone, was it Daniel, said no, hold it like this and adjusted it in her hands till its mouth (did you call it a mouth?) pointed up and the picture was snapped and she must've looked more like a musician than the rest of them, the real ones, because she was cradling an instrument, not cradling but holding it properly, the way a trumpet player would, and it was the beginning of a great evening, the most fun she'd had since her husband died eight months ago, posing with nine musicians, most who said they'd never heard a poet read before, and she with the famous fiddler/brass player's trumpet that he told her he bought in New York twenty years ago, it had a rim of green corrosion around the mouth, and he looked slightly worn too in a charming, rascally way, and told her earlier about his two kids, his divorce, his flat-topped hat a busker's hat, and she the oldest in the group, in her seventies, the least dope of the bunch, she hoped the photo was black and white like one from long ago, a picture of an unnamed jazz group from the twenties and who's that older woman on the couch between so and so and so, the trumpet player, she looks so cool.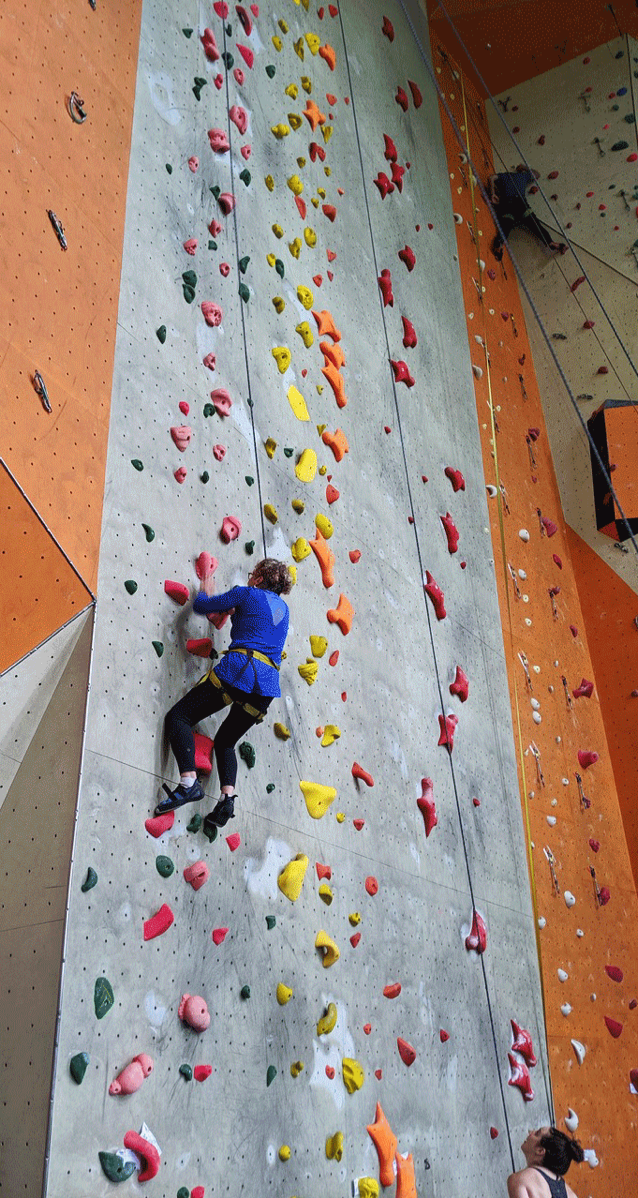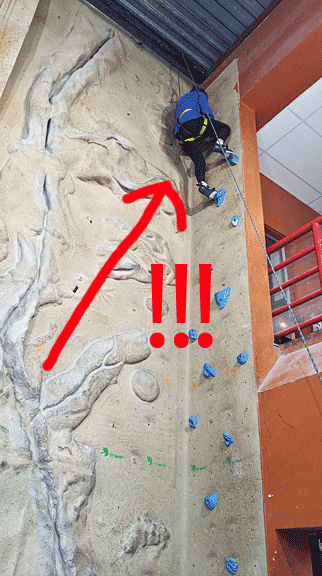 Climbing rock walls; being cheered by three grandchildren.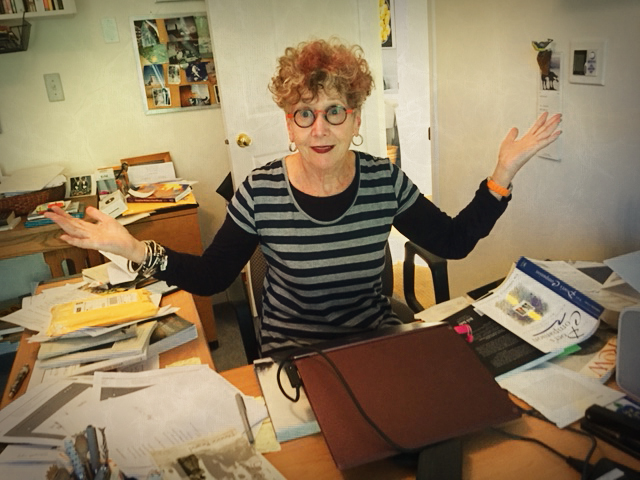 Lorna drowned a poem when she dumped water on her keyboard.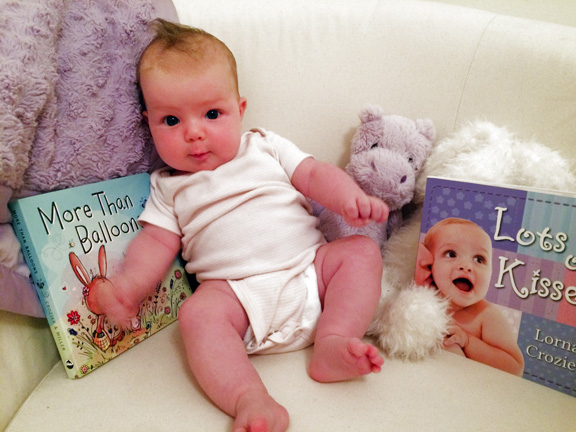 Bryn with her first signed book.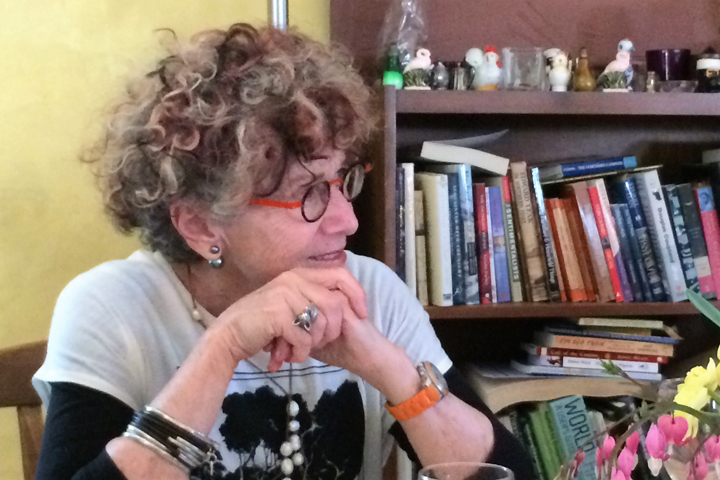 Teaching at Wintergreen, 2016.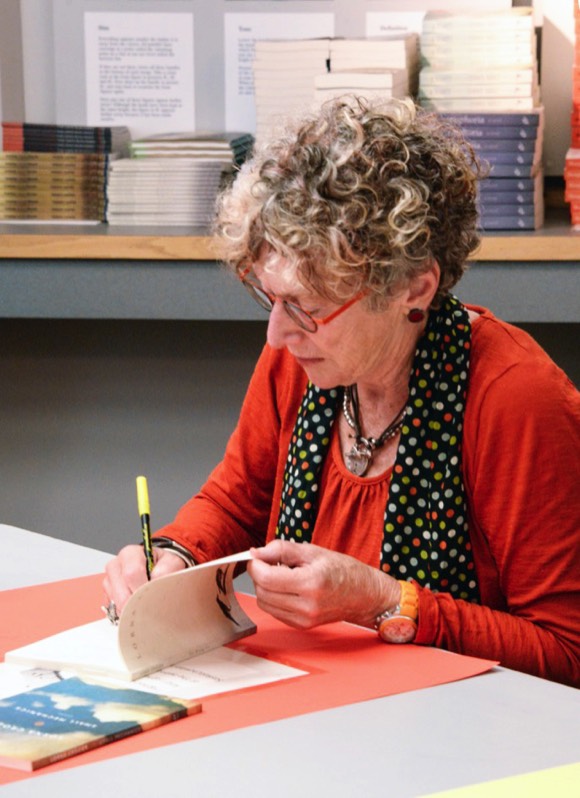 Signing books at Festival of Words, 2016.